Smile Sports
A new modern internet store of sportswear and equipments in Switzerland. It specializes in clothing for cycling, motocross and fitness.
Visit
Main catalog and filters
We have designed a convenient format for displaying products on the home page and catalog. We have significantly improved the quality of product images. We designed a very convenient system to filter, select products, tags, and quick order from the product card.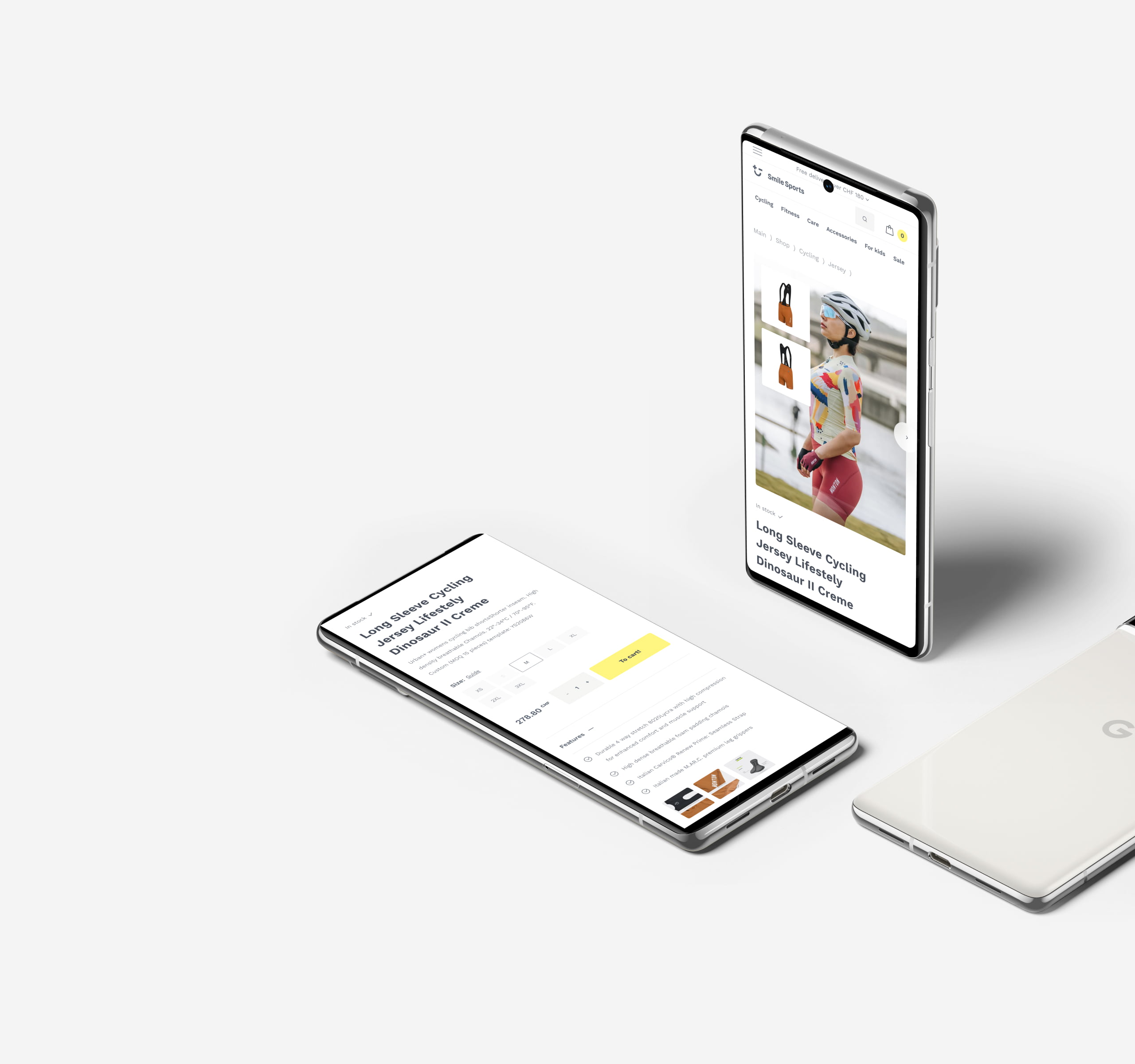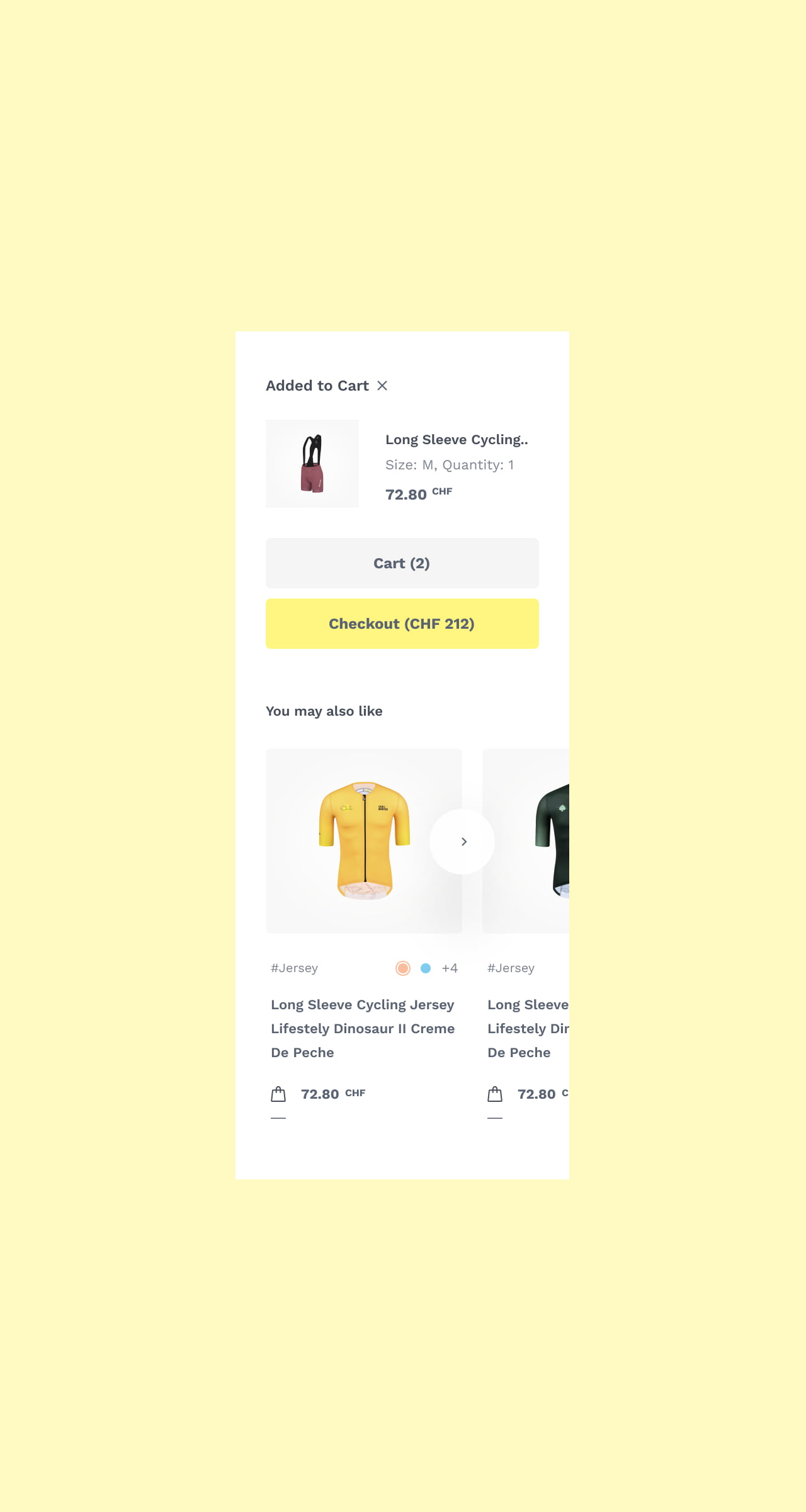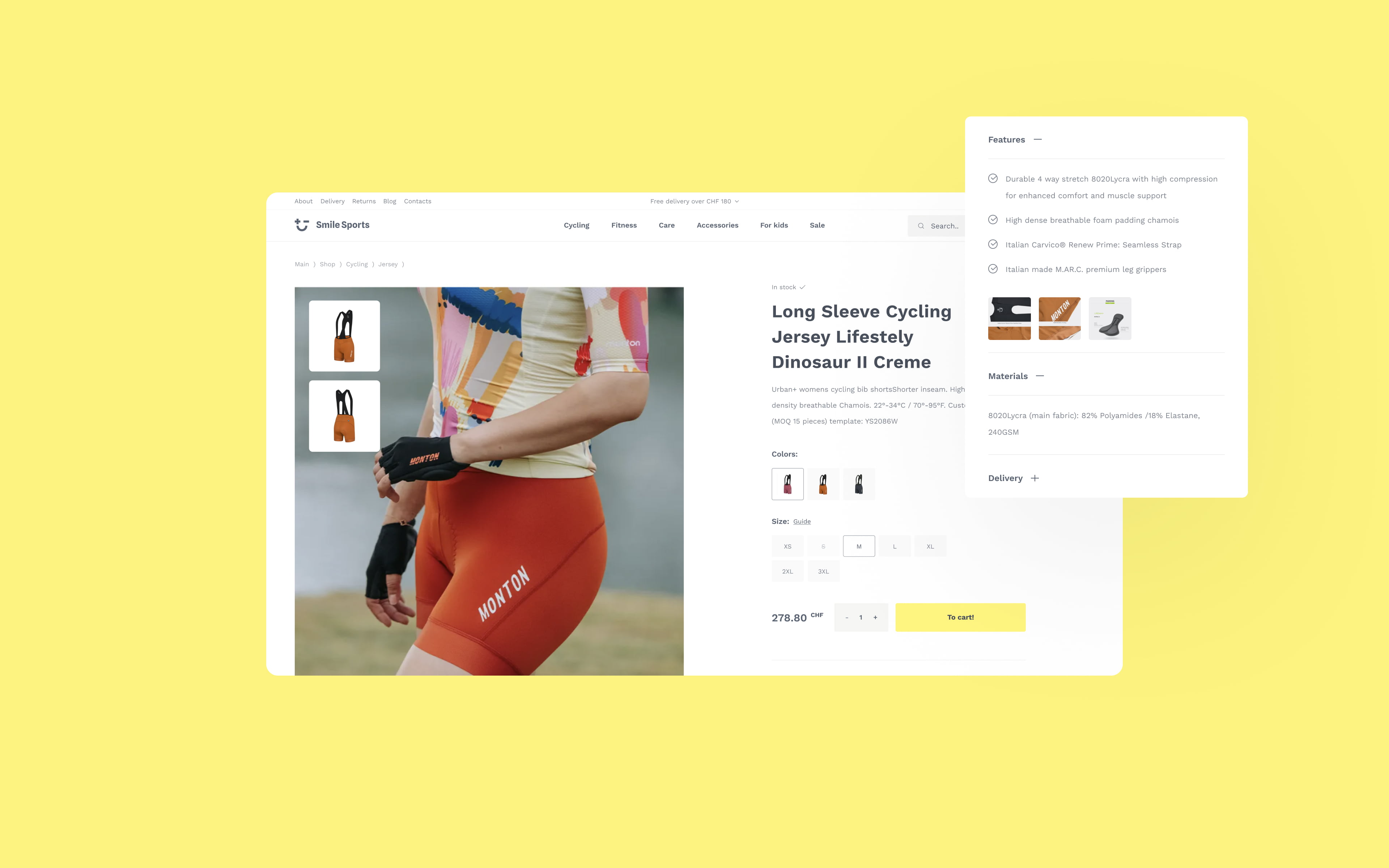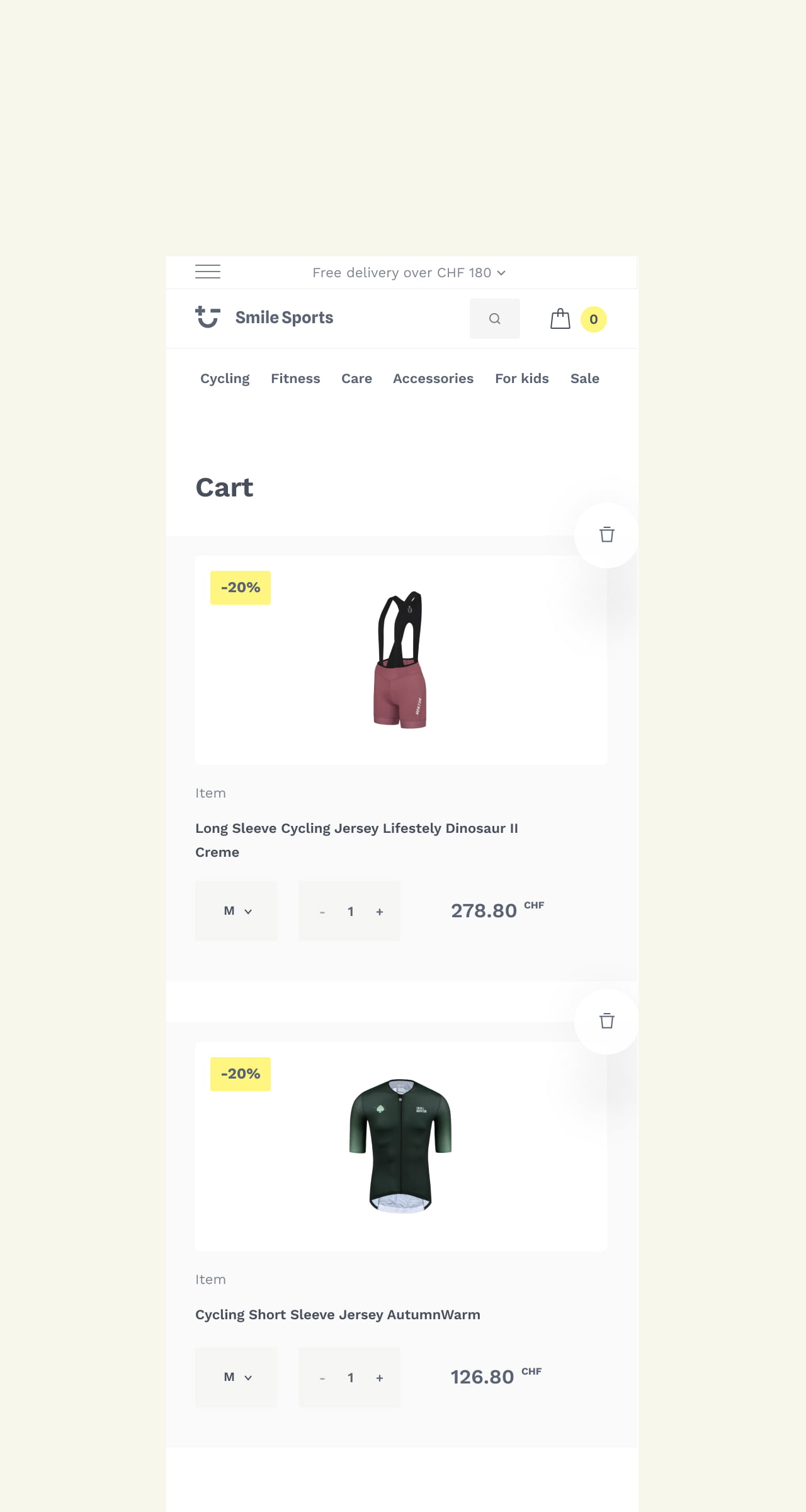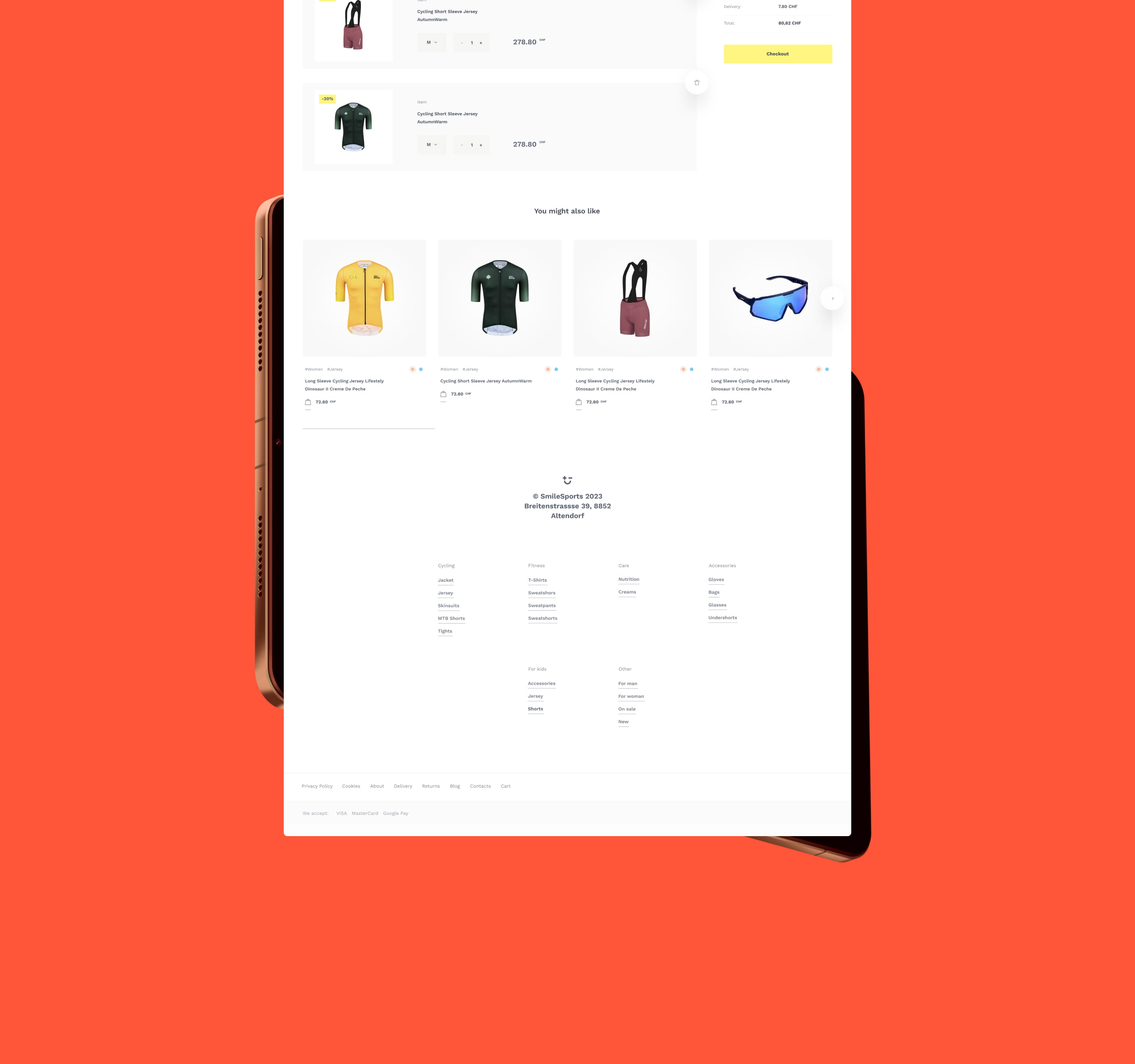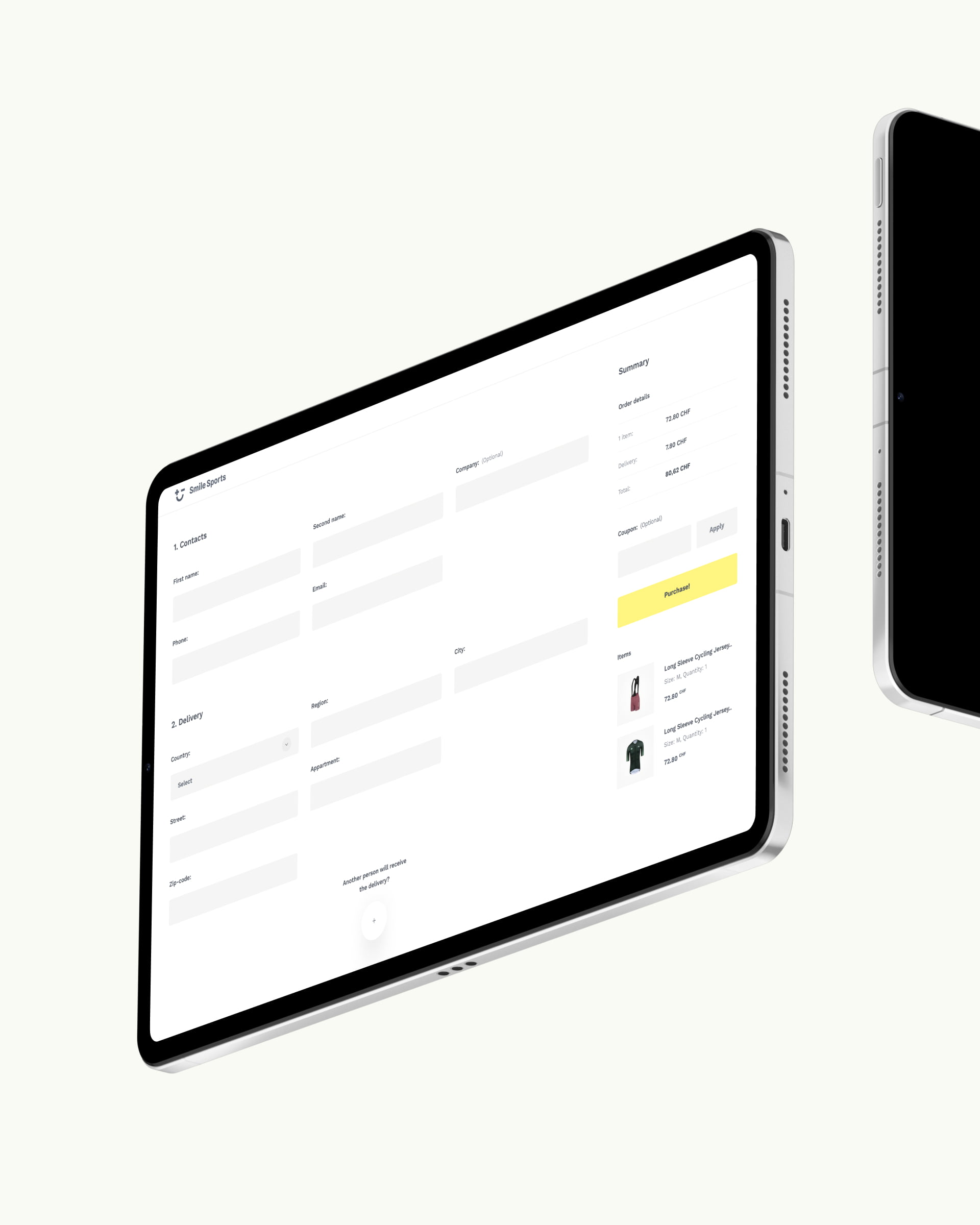 Your order has been placed!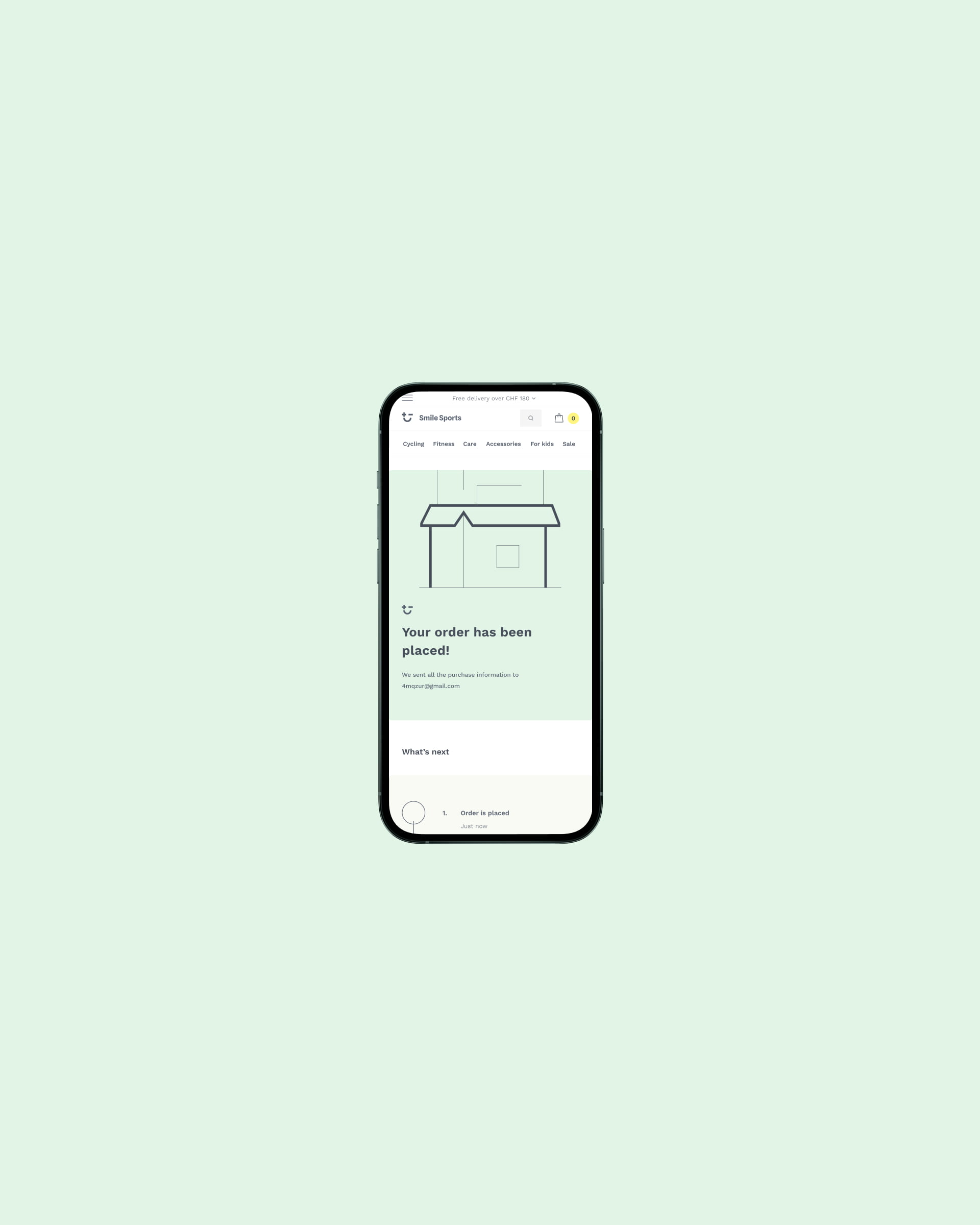 Financial operations
We have developed a large set of informational internal pages, such as about the company, about payment methods, about delivery methods, the advantages of buying in this store, and others. For each internal page were designed their own personal illustrations and animations.